Spectacular 80 Acres Phelps RD
| | | |
| --- | --- | --- |
| Manton 49663 | | | MLS #1900640 |
Spectacular 80 Acres Phelps RD
Located in the hills of Missaukee county (a non zoned county) you will enjoy amazing views, and the fall colors will blow your mind! Just on the edge of Christmas tree farms and state land. Welcome to Pure Michigan!
Lots to do in the area the state land is 1 mile north, and Epic Adventures will set you and your troop up for an all day ride. Discover creeks and streams, view an abundance of wildlife. Point restricted county you will see many big bucks.
Just down the road is the famous Hopkins creek, it is listed in the top 100 blue ribbon trout streams. Check out the Hopkins Creek Deer Farm, the racks on these deer are massive. Float the Manistee river. There are many local places to access it!
Located just 8 miles north of Lake City. Take M-66 to Morey Rd there is a beautiful white country church on corner go up about 2 miles to Phelps road make a left on to Phelps road. Property is down about a mile on the north side of road.
The views are amazing when fall comes around she is here to impress. As you head north just imagine the fall colors blanketing the land scape amongst the pines, its a beautiful patch work quilt. You will discover that this is the most beautiful place on earth!
Missaukee mountain is close by for those who want to take the family sledding. A truly unique feature is the Marksmanship training center just a short drive north on M-66.
In our township we have a few springs. it's not uncommon to find one on the side of a trail, road or coming out of a bank. Make sure you visit the Boiling Springs take a cup with you. Fresh cold ground water another pure Michigan feature!
Welcome to Northern Michigan!!!
Spectacular parcel with beautiful hardwoods, gently rolling hills, easy walking, truly campground worthy! Nestled in the Missaukee hills there are many beautiful sites for leisure camp sites or build the dream home either way this pristine forest is the perfect canvas. It has never had a home, septic or well, on the property.
The forest has tall mature trees of various variety's. They include Maple, Oak, Cherry, Beech, and Pine. The fall colors are electric in this region, they never disappoint! This parcel has many sugar maple trees which makes this great parcel for maple syrup production.
Whether you hunt, camp or are looking for a place to build your dream home this parcel is gorgeous, a quiet and peaceful setting, booming with wild life. There are a couple sweet spots for Moral mushrooms I can tell you where...when you buy it!
Its nice to be able to say "The more the merrier!" With so many places to place a camper, you can tell the whole family to come on up plenty of room! Create those precious moments with family together, enjoying nature at its finest, while eating a smores or two! Need to have access to high speed internet while sitting around the camp? Fiber optic cable is being installed down Phelps road and will be available in a few months.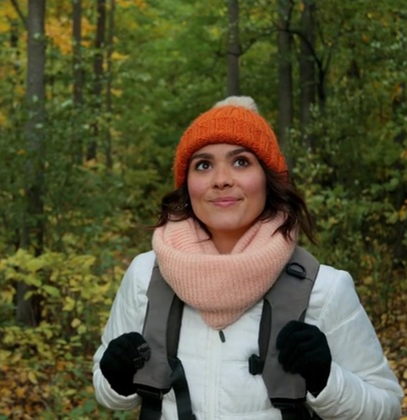 Plenty of trails to explore, great for hiking, biking, horse back riding, or take the quad its your choice! Bountiful wild life you will never know what is around the next corner, you will find life very interesting in these parts for sure!
Hunter's Big Dreams Come True!
Located in an antler point restricted county, this parcel comes with a few well maintained deer plots. If you find this 80 not big enough there is 1000's of acres of state land close by with and expansive trail system for ATV'S, snowmobiles, motocross, and horses.
Many different species of wild life roam these parts. The deer herd is massive and their are plenty of 10 point bucks with the point restrictions. You may also see bear, bob cat, fox and coyote.
Paradise is what you make it, and a great canvas is a good start. Looking for that special place to disappear when life gets complicated? Your search is over welcome home!
Real Estate Agent, ABR. SRS.
City 2 Shore - Northern Michigan
Independently owned and operated.
200 South Main St, Lake City, MI 49651